Every week – FRIDAY & Saturday arvos from 4pm
Featuring the custom built offset smoker from the masters @ Iron Fire. This 2.3 m beast weighs an impressive 630kg and churns out low and slow movement along with a few tweaks from the large Parilla tray, so chef can also grill up those kebabs or steaks.
Set on the edge of the marina, the range of BBQ food we serve is found in every backyard. It's all about having fun with your friends while your neighbours wished they were invited because the smell is amazing … spare ribs, flat iron, chorizo, prawns, kebabs, brisket. 
*Cue the Homer Simpson mouth drooling*
Find your spot under an umbrella and take in the view of the boats returning from a day on the reef.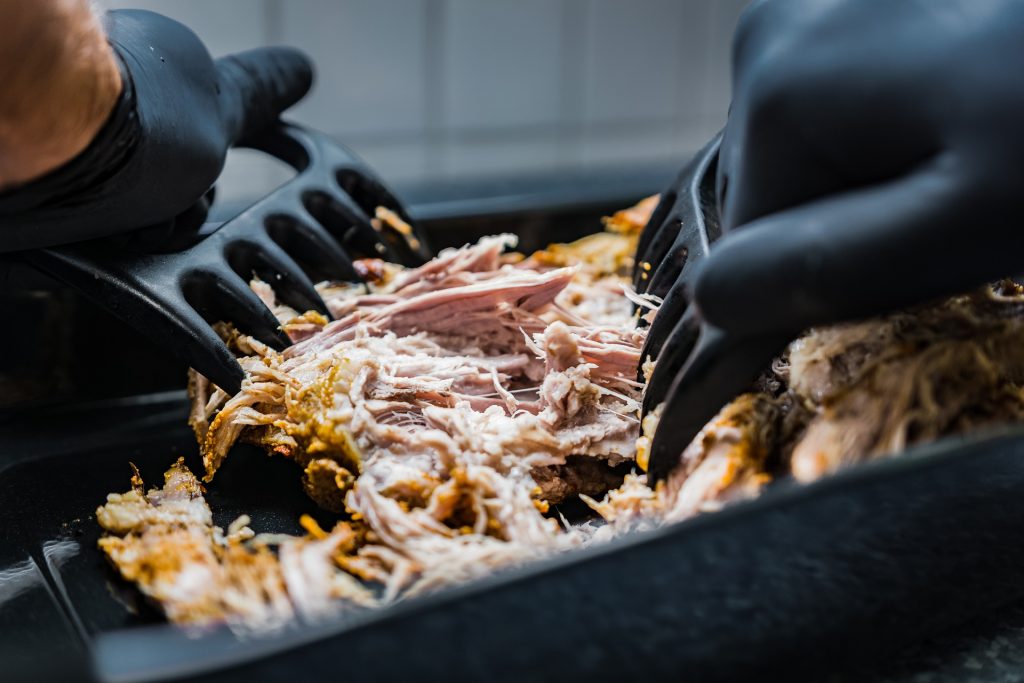 WHEN
Fridays & Saturdays*          4.00pm until SOLD OUT
*subject to change and subject to weather. 
WHO
Anyone who wants a taste of melt-in-your mouth perfection
Families
Parties
Private bookings
HOW
Operates on a walk in basis only – excluding private functions.
If you are interested in having our special BBQ all to yourselves, please contact info@thebackyardcairns.com.au for more information.
WHAT
Container Bar serving special Tropical Mojitos, Great Northern + more.
Entertainment on every weekend.
PRICE
$20 per plate