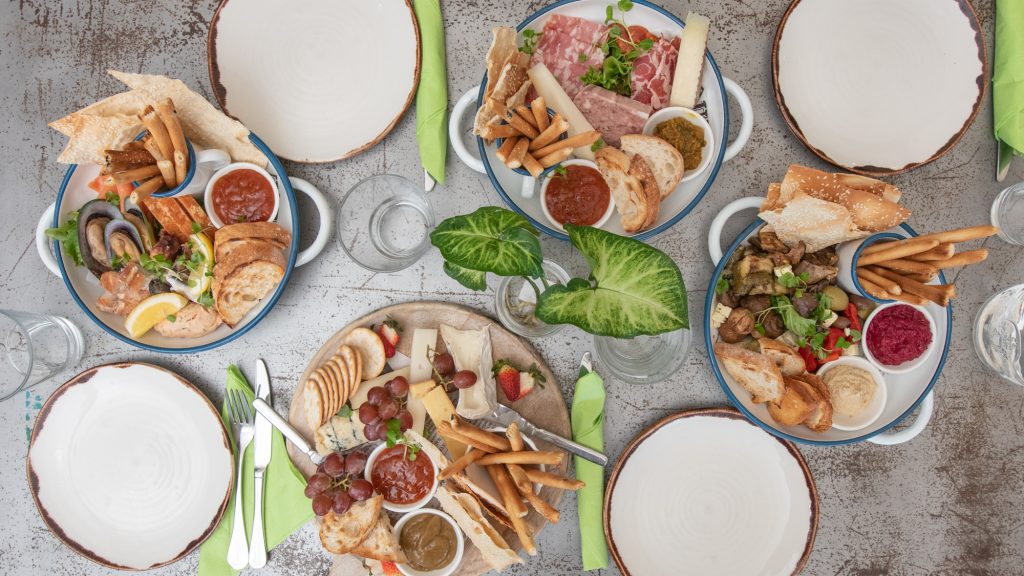 By SARAH NICHOLSON
Shangri-La The Marina, Cairns executive chef Aaron Habgood has a simple answer when asked what inspired him to create The Backyard's new menu.
"Seafood and barbecue," he says with a mischievous grin.
"Coming into summer, and being up here in Far North Queensland, eating is all about enjoying the outdoors and I wanted to capture that feeling in the dishes we offer in The Backyard.
"We also have an abundance of seafood, and our guests are sitting beside Trinity Inlet when they join us for dinner on our waterside deck, so creating the new menu was about putting those together to celebrate what is special about Cairns."
The a la carte dinner menu – served daily in The Backyard between 5pm and 9.30pm – features an impressive assortment of dishes from starters and share plates to seafood and sides as well as veggie patch favourites and an abundance of meat.
And it's all about smoked, roasted, and charred with The Backyard crew creating signature flavours that celebrate the best of the Tropical North's legendary home-grown produce.
"Having the smoker in the garden certainly lets us be more creative when crafting the menu and helps bring more of the DNA we are so famous for into our dishes," Aaron said.
"We are putting a lot of the old caveman style into our meals, by cold smoking and hot smoking as well as chargrilling and even charcoaling.
The Backyard surf and turf – featuring a grilled 250g grass-fed ribeye and half lobster tail with lashings of garlic butter, mashed potato and barbecue greens – is already proving to be popular while prawns, yellowtail kingfish, and bug tails are also being prepped on the hot plate.
The smoky flavours extend past the evening's a la carte offering, with Aaron and the hotel's new executive sous chef Simon Capewell adding innovative bites to the lunch and bar menus that are available daily from noon to 9.30pm.
There's barbecue Moreton Bay bug bao, seafood charcuterie platters stacked with smoked morsels, the grilled chicken burger, and a chef's salad crowned with heaped helpings of barbecued tiger prawns.
"Some dishes are quite creative, and we are doing a lot of new things that I've been thinking about for a while," he said.
"I have 100 dishes in my head at any one time but, to put a new menu together, and a menu that flows well, takes me about a month.
"But we have a very good team in The Backyard's kitchen and everyone helped pull it together, so it was something we've all played a part in creating."