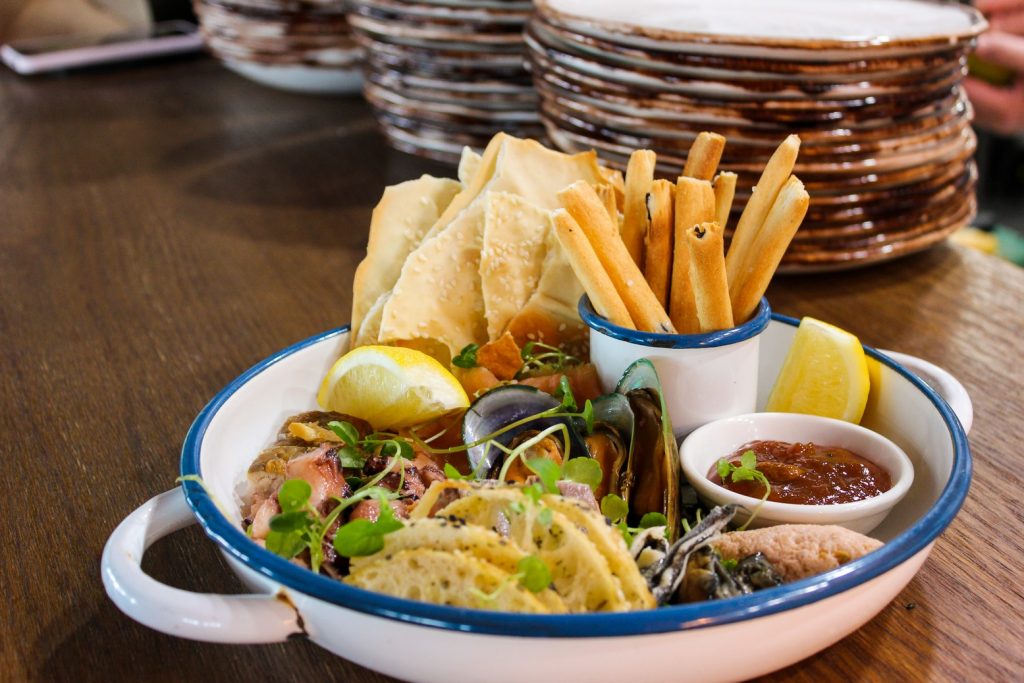 Red light behind bright idea
◼ By SARAH NICHOLSON
THERE'S no telling when a chef will be struck with the inspiration to create a new dish.
For Shangri-La The Marina, Cairns executive chef Aaron Habgood a good idea for The Backyard's newest culinary creation came to him during the morning drive to work.
"I was driving in from the Northern Beaches, sitting at the traffic lights near the airport, when I had the idea to create a seafood charcuterie platter," he said.
"I've only ever seen antipasto platters, cheese platters, and the good old meat charcuterie boards, so it occurred to me we should be doing something with seafood.
"Smoking is part of The Backyard's DNA and this board lets us bring charring, grilling and barbecuing into the way we're preparing and presenting fish and seafood.
"The seafood charcuterie features barbecued octopus, hot-smoked salmon, cold-smoked salmon, trout smoked pate, smoked oysters, smoked mussels, and there's cured fish on there with the white anchovies so it's a good collection of seafood."
The seafood charcuterie is a gem of The Backyard's new menu – featuring on the lunch, bar and dinner menus – and fits nicely with the more traditional platters on offer.
And, while the current combination of elements was working, Chef Aaron said he would continue tweaking the components as unexpected and unique goodies were offered by the Far North's famously resourceful producers.
"I have suppliers contacting me at the moment to tell me about special ingredients that will be coming, and we will certainly be going with the seasons," he said.
"Preston Fresh is already offering some mackerel that will be in soon, and we have some crocodile at the moment, so we will definitely be using the best of what's available in the market for our seafood charcuterie."