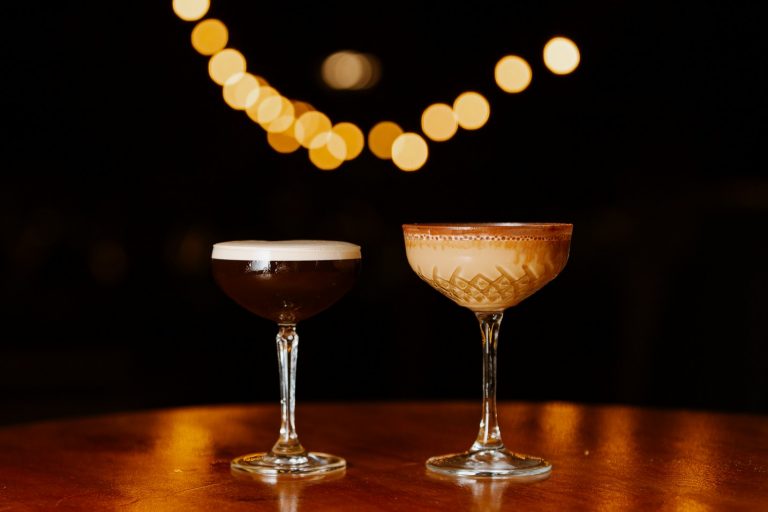 By JASMIN ROSE NAPULI
WHAT'S a sure-fire way to wake up a cocktail hour? How about a few tasty sips of an espresso martini mixed by The Backyard's talented team of bartenders?
Our signature espresso martini is a wild ride and, for the uninitiated, the first sip can be a subtle surprise. The next one can make your senses sizzle and stop your spiral into a snooze. After all, this classic cocktail is a traditionally potent blend of vodka and espresso.
Crafted by legendary British bartender Dick Bradsell – who mixed the drinks at esteemed London venues like Detroit and Quo Vadis but is best known for his time at The Atlantic Bar – the original blend contains vodka and Kahlua as well as shaken icy espresso mixed with sugar syrup.
Bradsell is credited with driving London's 90's cocktail revival and made a name for himself, going from bar to bar creating different concoctions that have become known as the "new
classics" in the decades since.
Rumour has it that the espresso martini was born when a famous model requested a drink that would simultaneously wake her up and start her on the journey to a big night, but she used much more colourful language in her order brief.
The bar-tending patriarch ingeniously used the coffee machine at the bar and made the inaugural espresso martini, which was then called the vodka espresso.
We have embraced this cocktail in Far North Queensland, made it our own with a few subtle tweaks, and now it sits comfortably beside the other delightful drinks that entice locals and visitors alike when it's time for a sun-over-the-yardarm tipple.
And Bradsell's beverage is set to be honoured in The Backyard this month, with the team celebrating Espresso Martini Day all week long.
During the week starting March 14 our bar staff will mix a special cocktail menu featuring three original takes on the London blend. Thanks to Corey and Timothy it's the Uncle Bob's Espresso Martini, Latte Martini, and our signature Backyard Cafe Martini that are set to
seduce during happy hour.
Our chefs Simon, Hayley and Fletcher are getting in on the fun by creating three espresso-inspired desserts. And, to add a little more interest to the week, we will be keeping score to see who has made the week's most popular expresso sweetie.
So visit us in The Backyard any evening next week for drinks, dinner or just dessert. See what takes your fancy while enjoying the (espresso) battle that's brewing between the bar staff and three of our favourite chefs.