The Backyard
The Backyard celebrates casual waterside dining with tables set along the waterside deck to take in views across Marlin Marina to the mountains on the far side of Trinity Inlet. Our Executive Chef Aaron Habgood and Executive Sous Chef Simon Capewell craft a creative and thoughtful menu that celebrates the flavours of the region by uses the best of Tropical North Queensland's freshest produce.
– SUNSHINE, STARRY NIGHTS AND FAIRY LIGHTS –
The Backyard's bar & garden
The Backyard's garden and container bar are famous through the Far North and the perfect place to gather with family and friends. Linger in the shade on a warm weekend afternoon, congregate to celebrate a special occasion, or just spend a few hours hanging out beside Marlin Marina.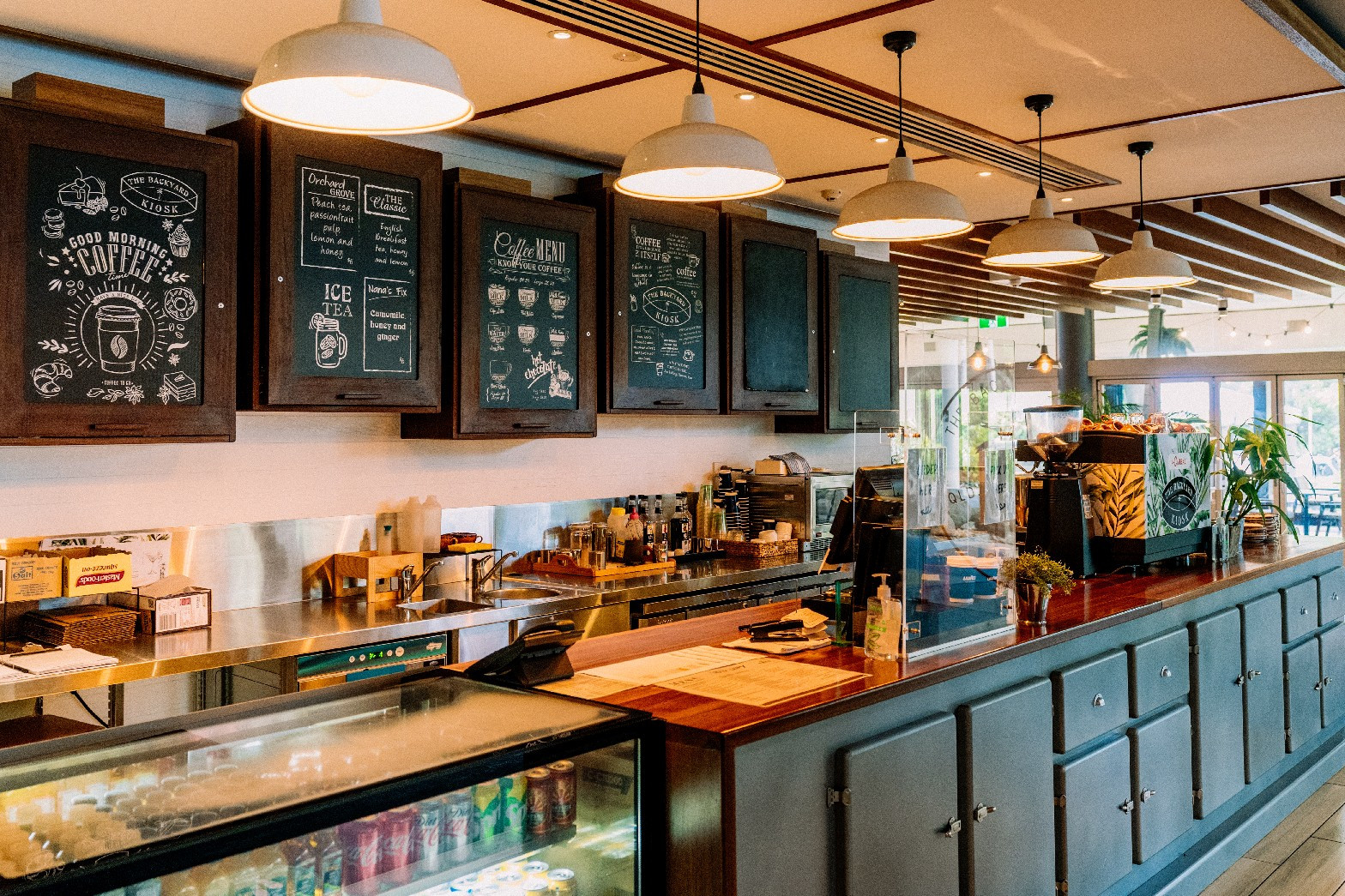 – TAKE A COFFEE BREAK –
The Kiosk
Craving a coffee? Looking for a cool grab-and-go drink? Or have the time to linger with a hot barista-made brew? Then visit The Kiosk every morning with The Backyard team ready to espresso, latte, cappuccino or hot chocolate. Or, for something cold and refreshing, try our signature Nanna's Tea.
Open daily from 6pm