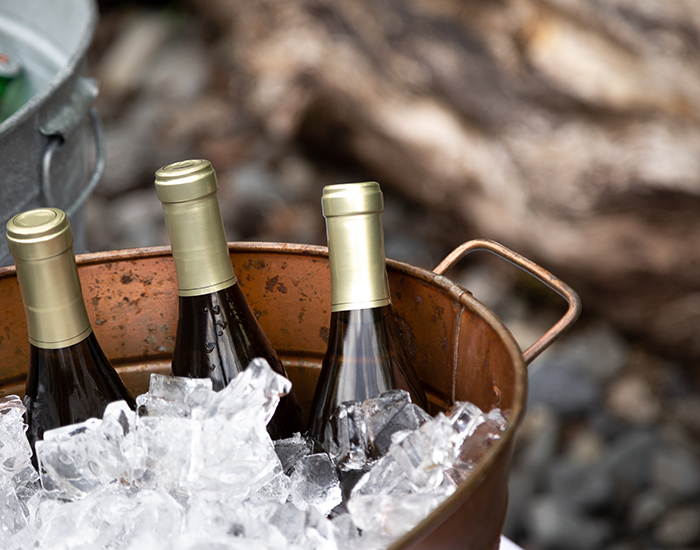 Australian Wines
The Deck
Our wine list reflects the instinctive relationship between wine and food.
Just as the menu celebrates the finest local providers of fresh, sustainable produce, our wine list recognises the complex art of wine-making in Australia. Our wine list pays homage to these noble wine makers, the land they farm, their multicultural heritage and the passion they apply to their craft.
Reservations Advised. p:4052 7670
Opening daily for lunch and dinner from 11am to 9.30pm
Container Bar
The Garden & Grill
Set on the waterfront facing the marina the beer garden sets us apart from other outdoor venues. The iconic container bar is the Instagramable centerpiece of the venue, connecting the outdoor and public bar through cascading stairs and seating zones. The container bar serves the space so you won't have to leave the lush surroundings of the garden when your round is up. On the upper section you can catch the vibes from the live DJ. Relax unwind and take in the tropical nights.
Walk-in dining space. Bookings for large groups only.
Opening Hours – Open every day
Bar open from 11am – late
Food from 11am – 9.30pm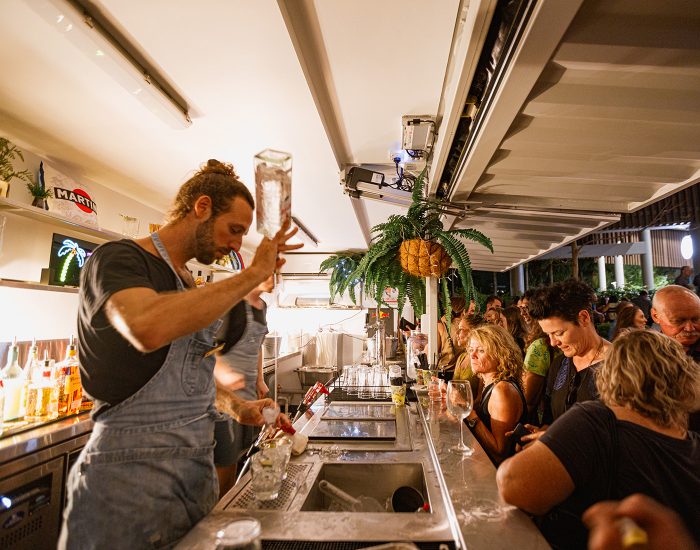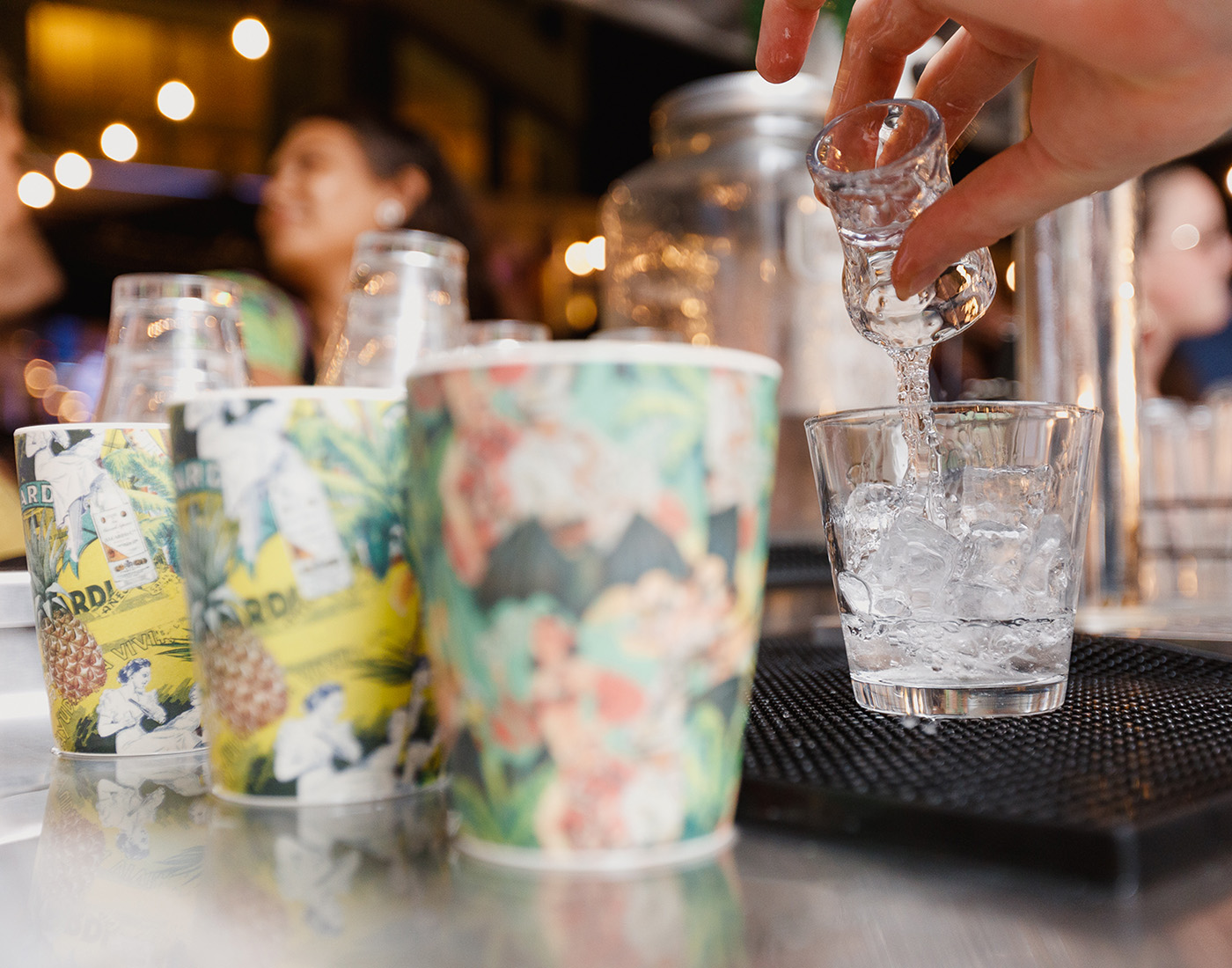 Cocktails
The Public Bar
The public bar is the heart of The Backyard with a sweeping bar counter situated at the front of the venue, with doors and windows offering views into the Garden & Grill and beyond to the marina. Timber deck, bar seating, booths and a large waterfront outlook creates the perfect space to enjoy a knock off, catch up with friends or to kick back and watch the boats come in.
Opening daily from 11am to 9.30pm
Coffees & Smoothies
The Kiosk
Barista coffee never tasted this good! At the Kiosk we offer hand crafted coffee, freshly brewed specialty teas, smoothies and juices. Grab a bagel or slice of cake, protein bar or banana bread. Sit and relax or take away.
Opening Hours – Open every day
6am – 12pm Weekdays
6am – 11am Weekends
All coffee orders can still be made from the bar staff after closing