Tinsel in a tangle? We can help!
'Tis the season to be jolly and The Backyard is the perfect place to celebrate the Santa season in signature Shangri-La style. 
– CASUAL WATERSIDE CHRISTMAS –
Cracker of a celebration
While we always strive to exceed guest expectations, we go above and beyond at this time of the year because The Backyard crew loves a cool Yule.
We can accommodate 15 to 200 people, serve food that celebrates Far North flavours, guarantee the drinks are always icy, and take care of the details so everyone at the party can par-tay.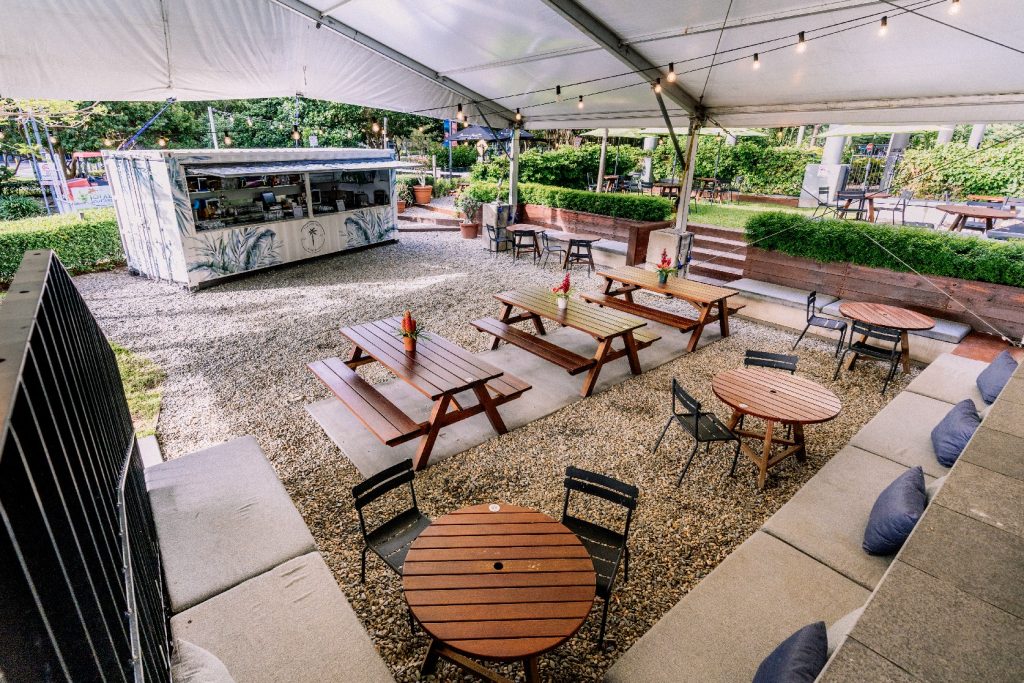 – SUNSHINE AND SHADE –
Don't worry about weather
With so many inside and outdoor spaces – and our shady Green Season marquee guaranteeing you can stay in the garden should showers arrive – we can cater to just about anything.
The Far North is blessed with steamy days and balmy nights, and The Backyard's marina-side gardens are perfect place to gather in tropical Cairns.
– GARDEN PARTY –
Suitable for any size
Marina Garden is perfect for the small and sociable, The Patio suits those looking to sprawl, the Upper Lawn is green and gorgeous, or combine all three and have The Backyard's garden all to yourself. 
Talk to Kenji – The Backyard's Christmas party planner – to start plotting your perfect Christmas party.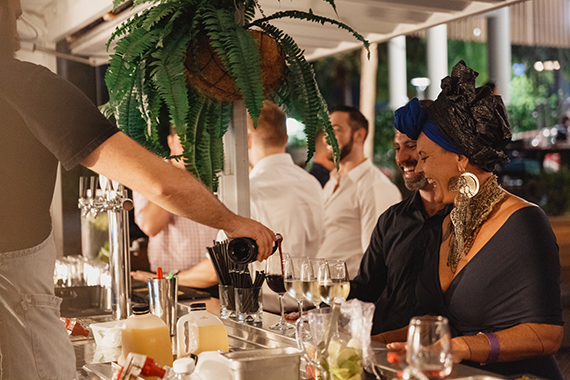 – DECEMBER 25 –
Chrissy Day in The Backyard
The Backyard will be open for breakfast and dinner on December 25
HOURS
Breakfast – 6am to 10.30am || Dinner – from 5pm
Bookings not needed for breakfast, dinner reservations available.